You will find a variety of services offered at Greenbank Hunt Club Dental in Ottawa. Our team will help determine what treatment plan is suitable for you.
Request Appointment
Customized Treatment Plans
We understand that every patient is unique and has personal oral health goals. We will work with our patients to provide customized treatment plans to help maintain your smile over the years.
Our practice offers a range of dental services to restore and maintain your healthy teeth and smile.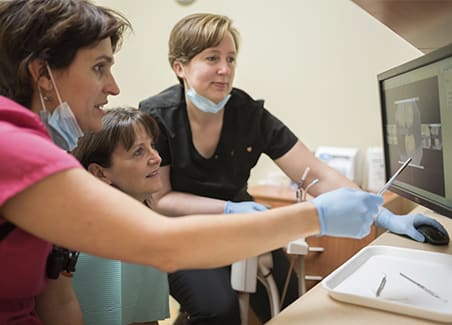 We provide our patients with a comprehensive range of general dentistry services to help maintain their smiles.
Our dentists provide a variety of cosmetic dental services to alter and help restore the appearance of your smile.
Mouth guards are designed to protect the teeth of people who play sports, and those who suffer from bruxism.
Our team of dentists provide surgical options in an effort to reduce painful conditions and reshape your smile.