At our Ottawa practice, our dentists provide various professional teeth whitening options.
Request Appointment
About Teeth Whitening
Everyday consumption of coffee, soda and staining foods can dull and darken teeth.
Teeth whitening treatment is an option to reduce stains on discoloured teeth. The degree of whiteness will vary from patient to patient, depending on the structure of the teeth.
Would I benefit from teeth whitening?
Your dental professional can determine if you are a viable candidate for teeth whitening through a thorough oral exam, including a shade assessment. 
Please contact us to book a consultation for teeth whitening services, we would be happy to help find your personal solution.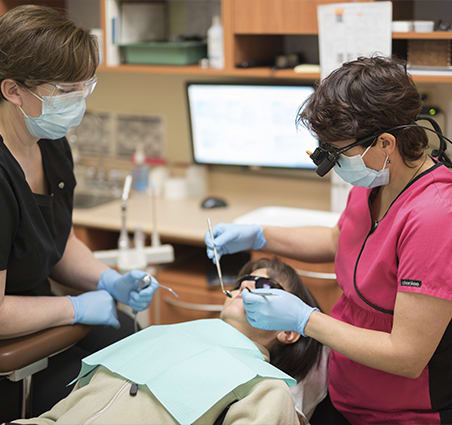 Teeth Whitening in Ottawa: Your Options
Professional In-Office Teeth Whitening in Ottawa
Professional bleaching treatments can be done at our dental office, typically within an hour. We use a tray that has been custom-made to fit your smile in order to apply the whitening solution to your teeth.
We will repeat this process a few times, until the desired shade of white is achieved.
Professional At-Home Teeth Whitening in Ottawa
We also provide take-home whitening kits for patients who would prefer the flexibility of whitening their teeth at home.
These at-home kits provide the same results as in-office whitening, only over a longer period of time.