Our Ottawa dentists will apply a dental filling to treat a cavity in your tooth, and prevent the decay from worsening.
Request Appointment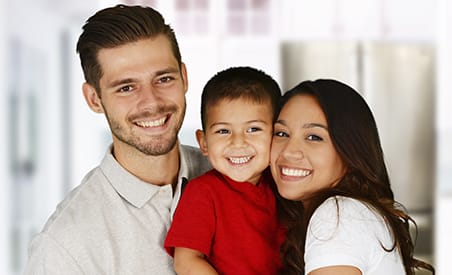 Why might I need a dental filling?
If you have a cavity in your tooth, you'll need a dental filling. A dental filling is a way to restore a damaged or decayed tooth. During your regular dental checkups, your dentist will examine your teeth for any signs cavities. 
We also recommend fillings to patients who have a cracked tooth that needs to be fixed. Fillings are also recommended for treating teeth with dental decay. 
What can happen if I don't fix my tooth?
If left untreated, the tooth may need root canal treatment to remove the inflamed nerve tissue.
In the worst cases, a crack can go all the way through the tooth or into the root below the level of the jaw bone. These teeth usually cannot be saved. 
Small cracks are easily treated with an appropriately designed filling and tooth-coloured restorations produce a natural appearance.
How does the fillings procedure work?
Our dentists will first identify and remove the decay in your teeth.
Next, they will apply a bonding solution to the area before adding the composite filling material. A high-intensity blue light is used to harden the filling in a few seconds.
As long as you brush and floss your teeth carefully twice a day, and visit your dentist at least twice a year, your fillings will last for many years.