We understand that some patients experience anxiety when visiting the dentist. At our Ottawa dental clinic, we offer dental care under sedation to help you feel at ease.
Request Appointment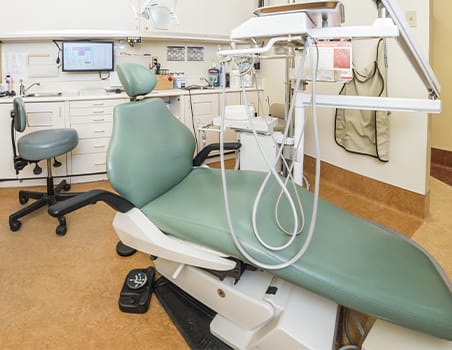 Anxious about visiting the dentist? Talk to us.
Fear is one of the biggest reasons people avoid dentists. It is common for some people who go regularly to the dentist to still feel anxious about their dental visits. 

Sedation can help you relax during your appointment by easing the anxiety associated with your dental procedure. If you experience anxiety, your dentist may recommend sedation services.
Are sedation services right for me?
You may be a candidate for sedation if anxiety is preventing you from visiting the dentist for any type of visit. If you would like a sedation service at your next appointment, please speak with our team to discuss your options.
Nitrous Oxide
Also known as laughing gas, Nitrous Oxide is an inhaled gas that is available to anxious patients. The gas levels can easily be adjusted to fit your needs for your appointment.
This type of sedation is administered to relax the patient before dental work starts. Since it does not relieve pain, an anesthetic is also administered.
How does nitrous oxide sedation work?
Oral sedatives are delivered into the mouth or nose via a hose and mouth cover. It usually takes about 20 minutes or so to produce its full effect. After the procedure, oxygen may be administered to clear out any lingering nitrous oxide.